Welcome to Potato Barn Chandler
Our Chandler location is our smallest location but still packed full with all the furnishings your home needs.
Unique home furnishings are available right now at our Potato Barn Chandler location.  Stop in and shop for eclectic furnishings and shabby chic furniture in Chandler.  Being in the furniture business for almost 20 years, we pride ourselves on continually bringing in new styles for you to shop.  Our unique home furnishings are also competitively priced.
Custom furniture options are available in our Chandler location.  If you're looking for a custom sofa or sectional, speak with our amazing sales staff in Chandler
Shopping in-store, purchase and take home the same day or schedule quick local delivery.  Looking to shop from home?  Shop as though you're in-store and follow us on Instagram.
Visit us in Chandler often to shop recently discount furniture.  Is your home style contemporary or transitional?  Shop for those home styles and more at your favorite furniture store in Chandler.
Out-of-state shipping on 'select items' is available from all our locations. Speak with sales team for details in this location.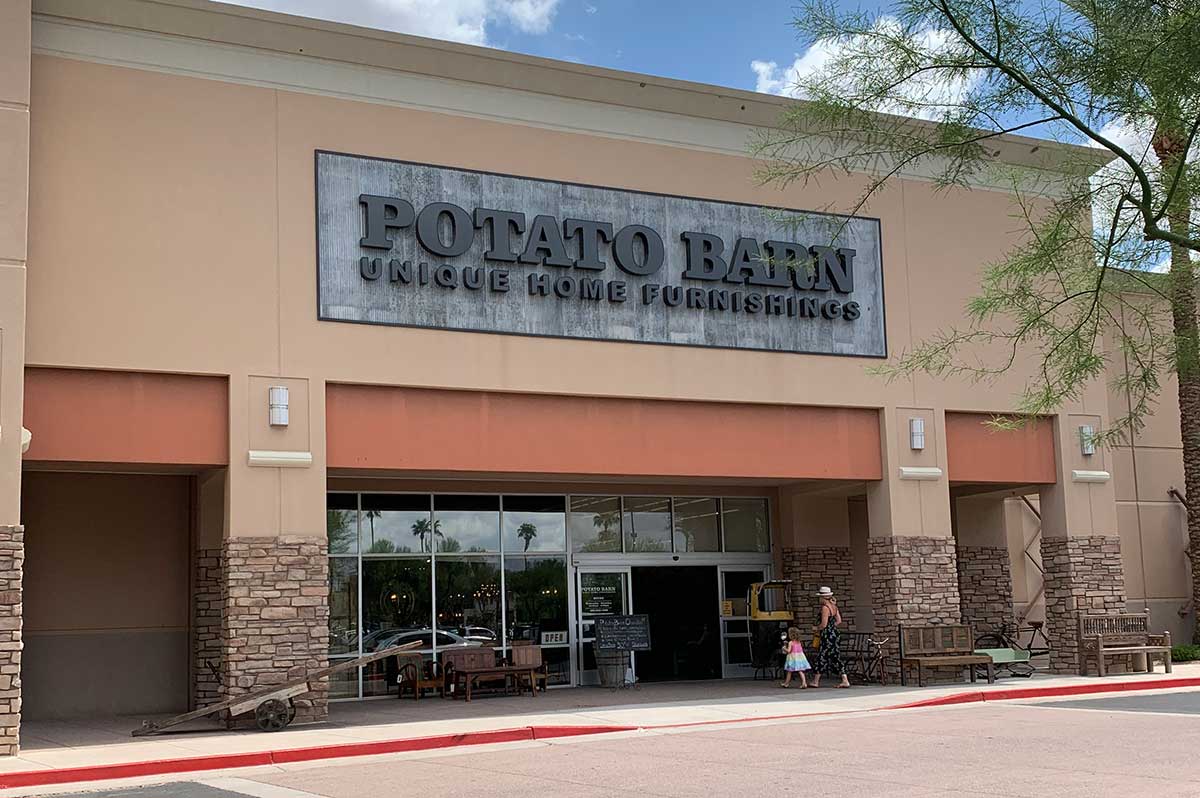 Shop Potato Barn Chandler
865 N. 54th St, Chandler, AZ
480.940.1090